About the Shop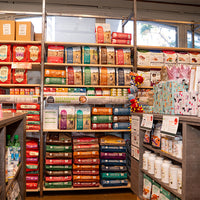 Hillcrest is our latest & greatest. The new One Stop Shop on the Hill. We placed all we learned over the last 10 years and designed a great experience. With 4 U-Do-It tubs, largest Bully Bar selection. Food Toys Treats & Gear. and our Dog-e-Style Salon will only show our care for you pet.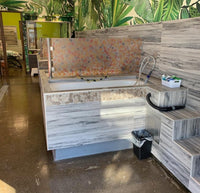 Wash & Grooming Services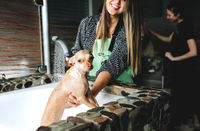 U-Do-It Scrub
Our do-it-yourself wash has everything you need: premium tubs, warm water, no time limit and professional instruction. We provide a number of additional items that will make your DIY experience exceptional.
Natural Shampoo & Conditioners
Towels & Blow Dryers
Brushes & Combs
Ear Cleaner & Cotton Balls
Cologne & Perfume
LEARN MORE
Dog-E-Style Salon
With undivided love and attention, our award winning stylist treats your pet like family.
Cage-Free
Transparent Salons
All Inclusive Packages
Premium Shampoos & Conditioners
One Pet Per Stylist
BOOK ONLINE NOW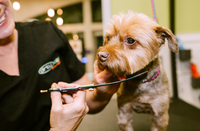 Dirty Dog & Meow Locations